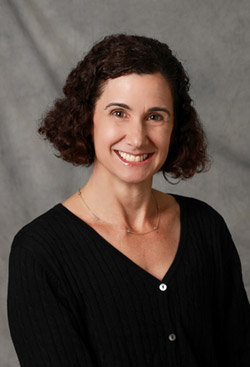 Jamie earned a Bachelor of Science degree, summa cum laude, from Yale University in 1982, and a Ph.D. in Biology from MIT in 1988. Her analytic and organizational skills, logical and creative problem solving abilities, and attention to detail that are necessary for scientific research are directly applicable to successfully helping students navigate all aspects of the college admissions process.
Jamie has guided her own three children through the process; each chose an institution that was a great fit (Yale, Williams, Connecticut College).  Along the way, she immersed herself in learning about all aspects of college consulting.  She advanced her knowledge and training through the UCLA Extension School Certificate Program in College Counseling, earning her certificate with distinction and with practicum experience at the ASA College Planning Center at the Boston Public Library. Jamie has also experienced college admissions through another perspective: as an alumna interviewer for Yale.
Jamie has lived in Sudbury, Massachusetts since 1986 and has been an active member of the community.  She has volunteered as a college coach at Fenway High School in Boston, served as board member and president of SERF (Sudbury Education Resource Fund, the local education foundation) and as board member and president of Congregation Or Atid in Wayland.  She recently completed six years of service on the Sudbury Finance Committee and is currently a member of Sudbury's Capital Improvement Advisory Committee.